A modern style with a vintage soul.

Baptist B.

TRADITION, QUALITY, RESPECT & PASSION

Baptist B.

Rough Streetwear with a Heritage Soul

Baptist B.
The Brand
Seit 1908 liegt alles in den Händen der Familie. Mit langjähriger Erfahrung und ausgesuchten Materialien, versprechen wir höchste Qualität. Mit großem Respekt gegenüber den verwendeten Materialien, unseren Kunden und uns selbst, stehen wir mit BAPTIST B. für hochwertige Mode mit absolutem Tragekomfort. Designed in Germany, produced in Europe. Wir lieben das Leben und teilen durch das Label und die Mode von BAPTIST B. gerne unsere Leidenschaft für Musik, Kunst, Reisen und Genuss.
Since 1908 it all stays in the family. With a traditional background, a long standing expertise and selected materials we guarantee highest quality. Respecting the materials we use, our customers and ourselfes, BAPTIST B. stands for quality goods and comfortable pieces. Designed in Germany, produced in Europe. We love the life and like to share our passion for music, art, travel and pleasure through the label and fashion of BAPTIST B..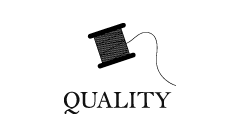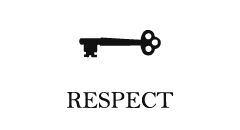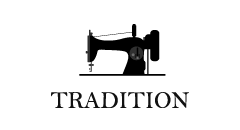 BAPTIST B. ist das jüngste Label des Modehauses Bieber Fashion - Ein Modehaus mit Geschichte, das von der wechselvollen Vergangenheit und den Höhen und Tiefen der Branche erzählen kann. Was im November 1908 von Johann Baptist Bieber als Maßschneideratelier gegründet wurde, entwickelte sich rasch zu einer Herrenkleiderfabrik. In Aschaffenburg am bayerischen Untermain, das auch als Wiege der Konfektionsmode bekannt ist, spezialisierte man sich auf Mäntel, Sakkos & Freizeitbekleidung. Seit jeher steht Bieber für gute fachmännische Arbeit und hohe Qualität zu reellen Preisen. Die Marke BAPTIST B. führt diese Tradition weiter und transportiert die Werte und Qualität des einstigen Maßschneiderateliers in die heutigen Tage. BAPTIST B. is the youngest label of the fashion house Bieber Fashion – a fashion house with a long tradition and history. Bieber Fashion can tell about the ups and downs of the business. It all started in 1908 when Johann Baptist Bieber founded his custom tailor atelier. What started small became a fast growing company. In Aschaffenburg at the nothern top of Bavaria, a well-known and traditional area in the fashion industry, Bieber focused on coats, jackets and leisure wear. Ever since Bieber is known for professional work and high quality for reasonable prices. The label BAPTIST B. keeps up this tradition and brings the values and quality of the former custom tailor atelier in today's life.
The Collection
Rough City Streetwear with a Heritage Soul. Die Styles von BAPTIST B. werden durch die Begriffe "newfangled classics" und "refined and cultured" geprägt. Traditionelle Cuts mit modernem Charakter finden Platz in der Heritage Linie unseres Labels, die speziell unsere lange Historie repräsentiert. Field Jackets, Parker, Duffle Coats und weitere traditionelle Styles – basierend auf den Schnittzetteln von Johann Baptist Bieber neu umgesetzt. Um den hohen Qualitätsansprüchen des Gründers gerecht zu werden, legen wir besonders großen Wert auf die verwendeten Materialien und Stoffe, die wir von traditionellen Webereien aus Groß-Britannien, Japan und den USA beziehen. "Refined and cultured" beschreibt unsere Fashion Linie, bei der wir neben den Stoffen aus den traditionellen Webereien vor allem italienische Fabrics einsetzen. Modische Sakkos, Westen, Kurzmäntel, Shirts, Cabans und Strick Hoody´s sind hier zu finden. Die BAPTIST B. Kollektion wird durch Hosen "Slacks" und diverse Accessoires vervollständigt. Authentisch, hochwertig für Ladies und Gentleman mit einem Sinn für das Besondere gemacht.
Authentic Streetwear with a down-to-earth attitude. The style of BAPTIST B. is a result of comfortable, suitable and modern cuts in combination with selected natural and earth-colored tones. Authentic, high-quality and made for ladies and gents with a sense for the unique.
Who wears Baptist?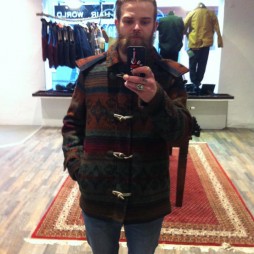 Dirk
Store Manager
Dirk – a Store-Manager & Fashion Victim. As the head of  GENTLEMEN's Skateshop he owns pieces of BAPTIST B. and sells the collection in his store.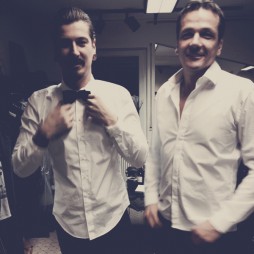 Marcel & Misha
Friends
Marcel the Radio Legend is a friend of BAPTIST B. since the very beginning & Misha is a really great supporter of our little lovely brand.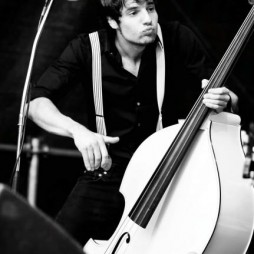 Jonas
Barista
Coffee-Lover and musician. As a barista Jonas is a specialist for enjoyment. As a musician he shares the passion of  BAPTIST B.
A modern style with a vintage soul.

Baptist B.

TRADITION, QUALITY, RESPECT & PASSION

Baptist B.

Rough Streetwear with a Heritage Soul

Baptist B.